Juneau Projects in residence at MOVEMENT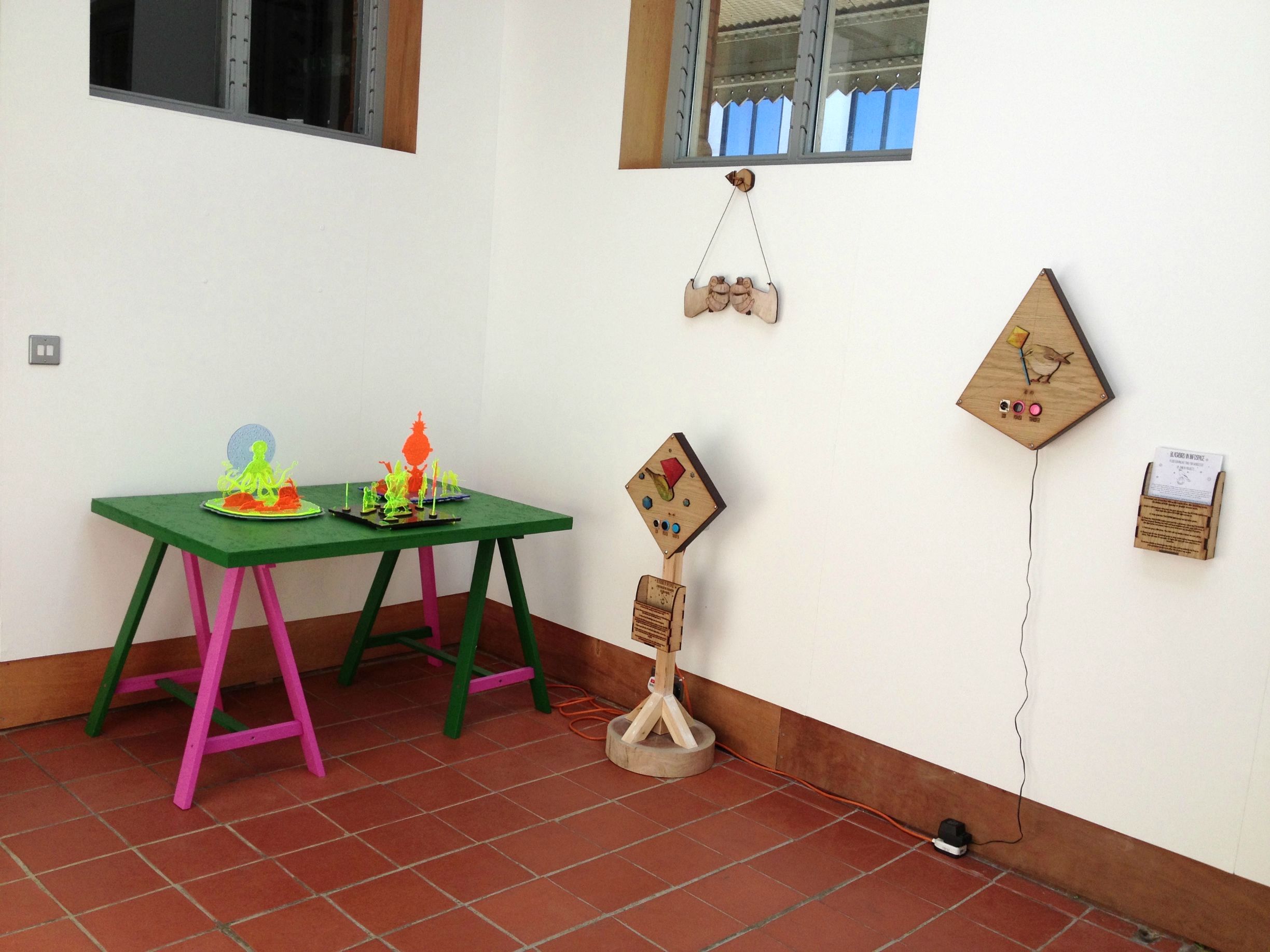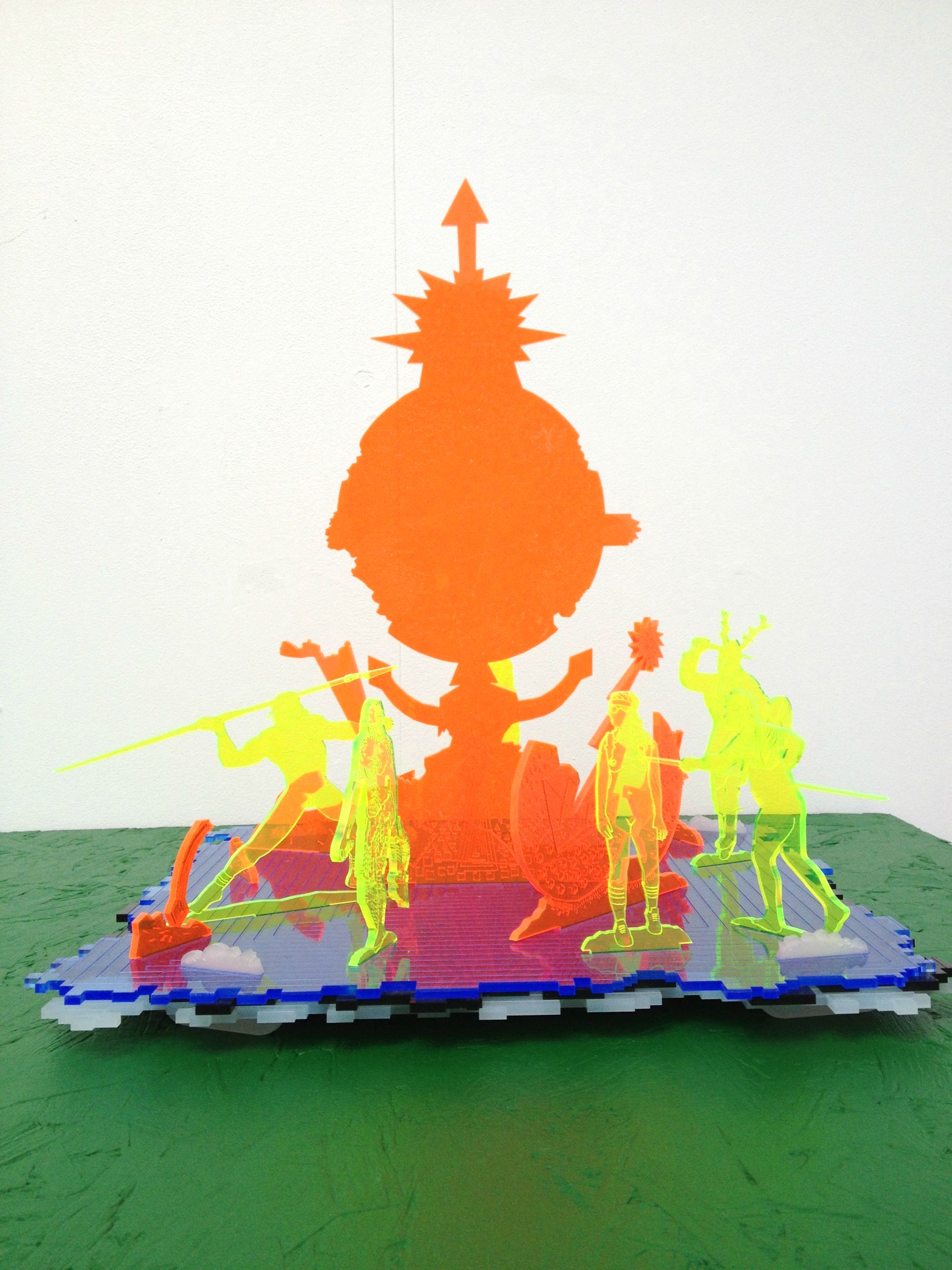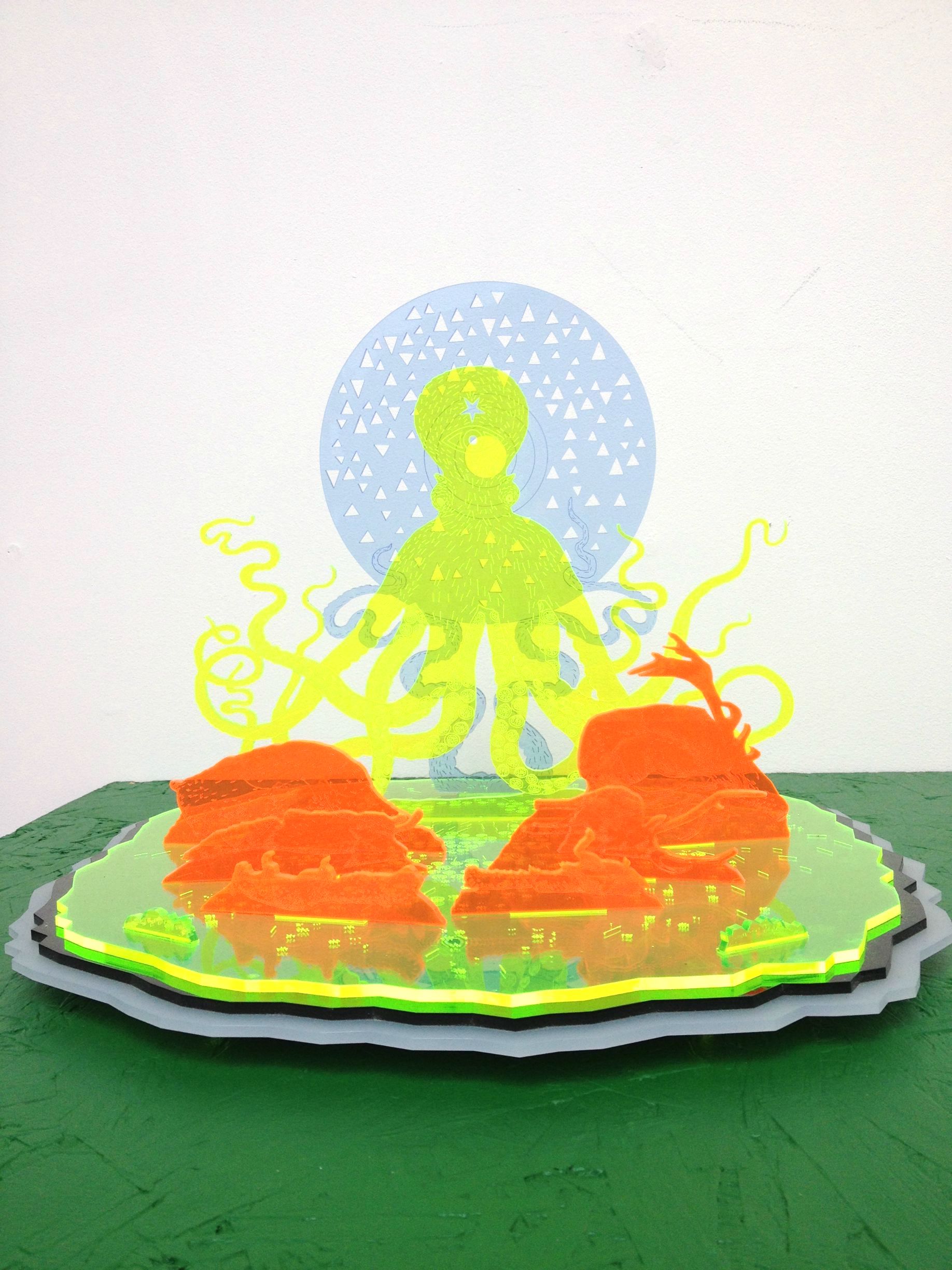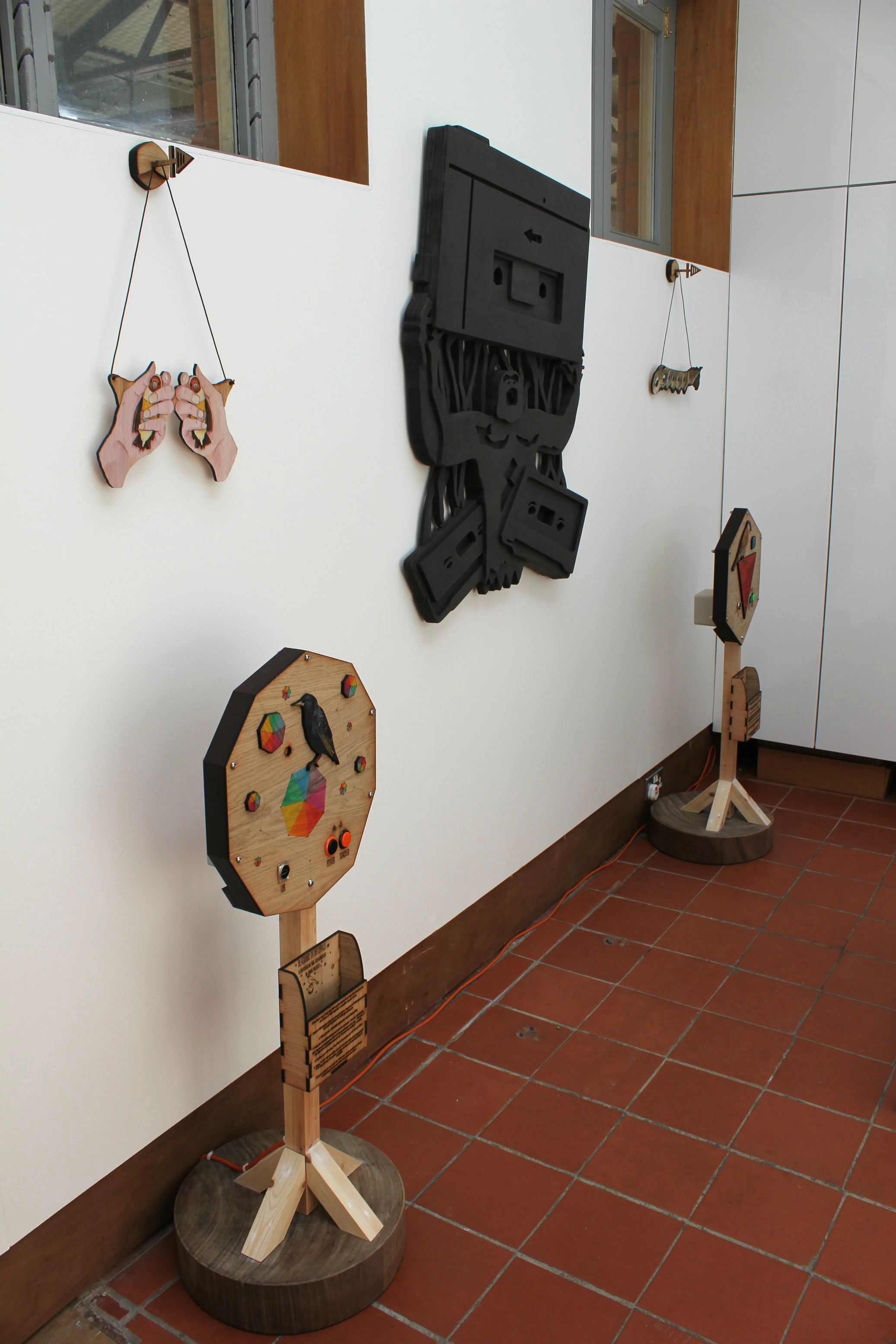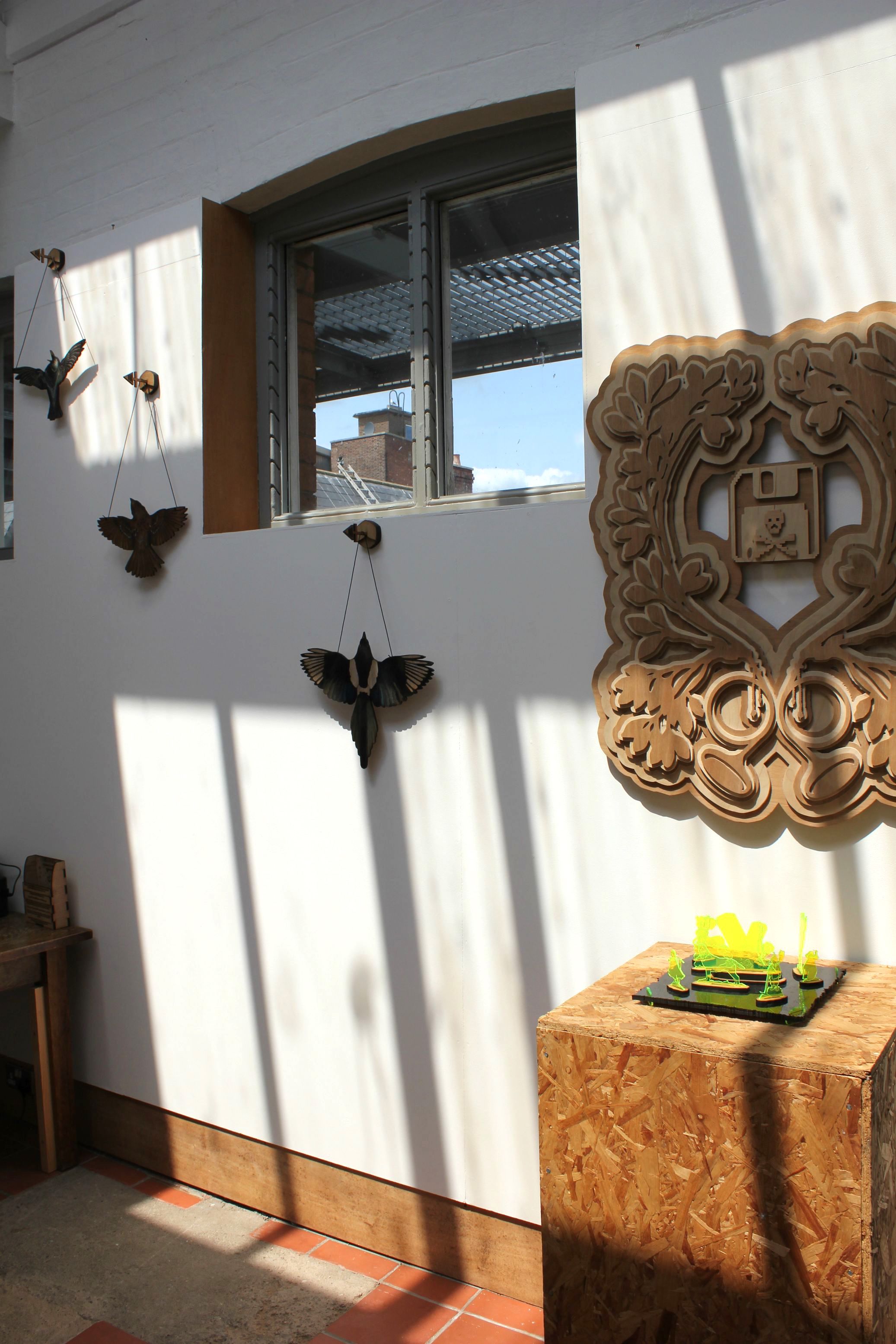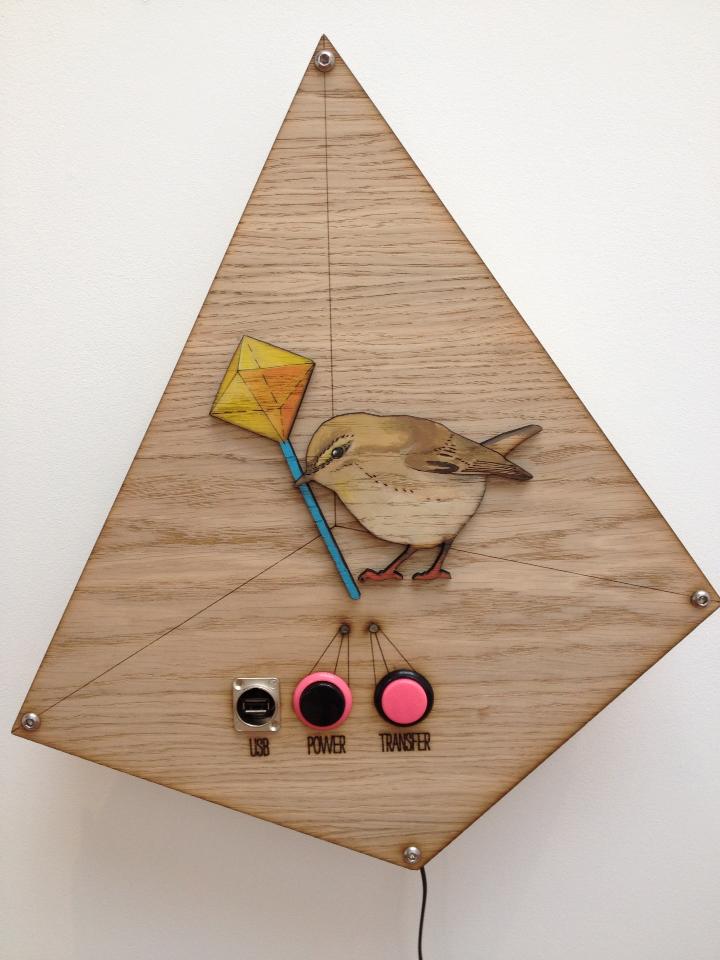 Acclaimed artist-duo Juneau Projects launched an album of five new songs made in response to the city of Worcester
The album was released on 23rd May 2013 following a period of research in the city. The songs were accessible to download around the city, free of charge, until late June, via USB points housed in purpose-built 'shrines'. They can be accessed by anyone with a USB flash drive of 4GB or under.
The shrines paid homage to our 21st century seemingly insatiable worship of new technology and the instant download and will be installed in five of Worcester's most distinctive destinations: the city's architecturally renowned Georgian Guildhall; Worcester City Art Gallery; The Hive (joint University and public library) MOVEMENT  and Rise Worcester (the city's only independent record shop).
There was a bird theme running through Juneau Projects' work for Worcester. Their album's title track – Blackbird in Infospace – made oblique reference to the pears of Worcester's coat of arms (a fruit eaten by the Blackbird). Another track, A Story of Recursion, was inspired by the black swan pillow of Sir John Beauchamp's tomb in Worcester Cathedral. The songs were a response to the artists' research into Worcester's history, to the objects and places that they encountered there, and to the ambient sounds and spaces that people who live and work in the city have suggested to them via Twitter, talks, workshops and conversations. A small number of residents also contributed vocals and recorded instrumental parts.
Integral to Blackbird in Infospace was the visitors' slow-paced experience of collecting the songs, which required stop-offs at each shrine. Reflecting the artists' long-standing interest in contemporary resistance to new technology, their project for Worcester was intended to offer a stimulating antidote to the ever increasing speed of the worldwide web.
From late May to mid July 2013, an exhibition of other recent work by Juneau Projects was presented by MOVEMENT, accompanying the work that they produced in response to their time in Worcester.
Blackbird in Infospace resulted from one of five Turning Point West Midlands (TPWM) artist-residencies that took place in the West Midlands region in 2013. The Worcester residency was led by the University of Worcester, working in partnership with MOVEMENT and Worcester City Art Gallery.