The Art Machine, an ongoing micro-project. (Yoke and Zoom/Nina Coulson)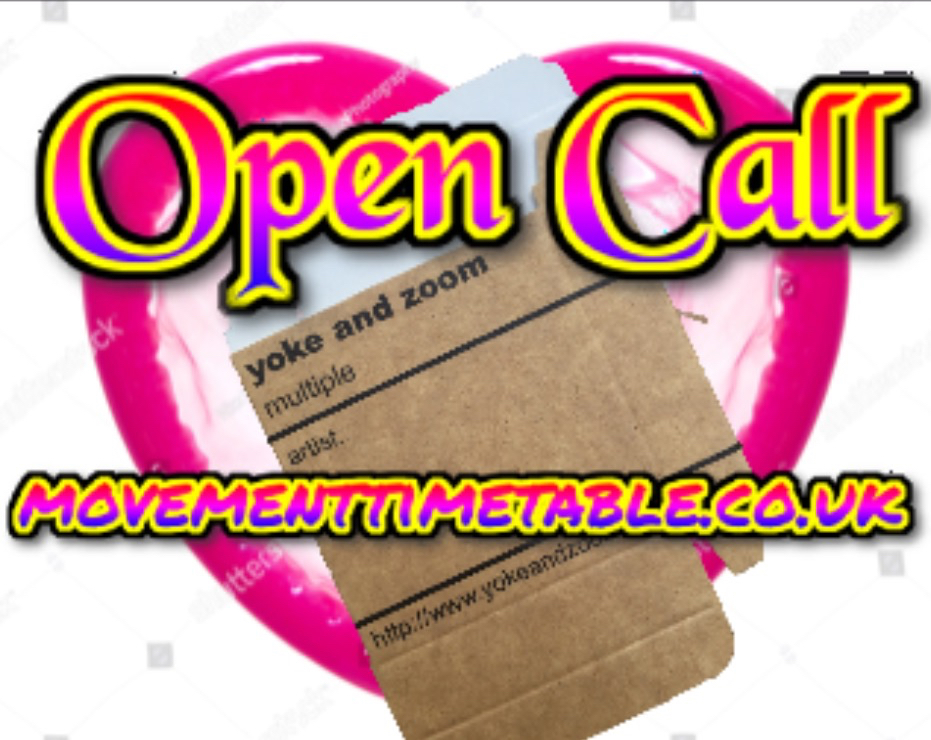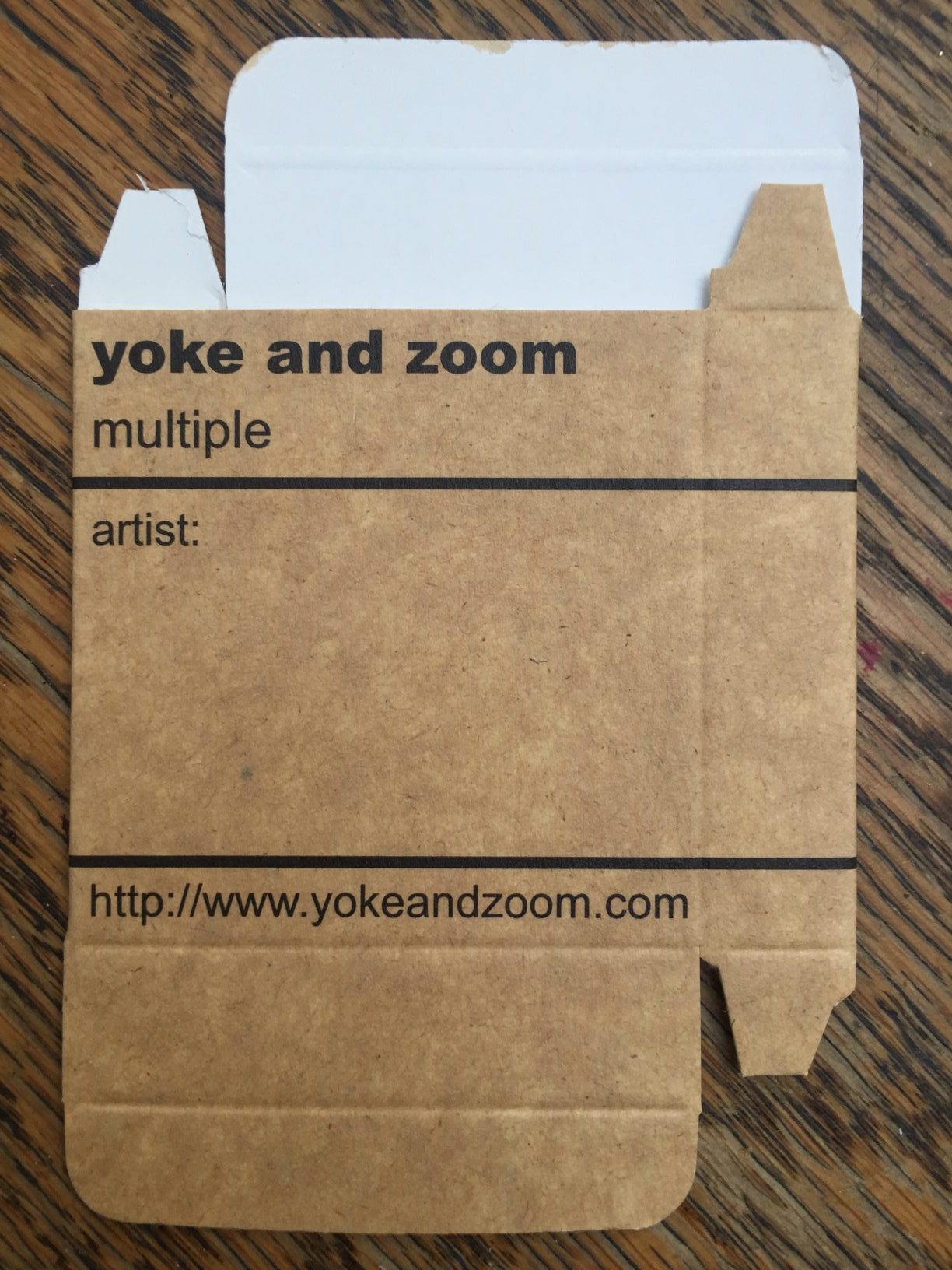 Following an OPEN CALL:  Artists were invited submit a proposal for inclusion in the Art Machine to enable the creation and distribution of 100 new artists multiples to be distributed through the machine.
5 artists were selected to submit small works to be vended through the UK Art Machine. Selected artists will make 10 multiples (each one measuring no more than 5 cm x 5cm x 1.5 cm). There was no charge and no fee to get involved, selected artists will in exchange receive a specifically-selected artwork from the Art Machine. All work selected is archived and will be listed as part of the project, alongside the artists bio/cv and a statement about the work.
Artists selected were:
Ria Bauwens: Belgium
Sean Prentice: UK
Tuğçe Yücetürk: Turkey
Carmel Barnea Brezner Jonas: Israel
Hyewon Grigoni : USA
The next open call will be announced in 2020:
What is The Art Machine?
The Art Machine contains small artworks that are vended for the price of a packet of condoms enabling people to begin a collection of small artworks by contemporary artists. Artist led distribution is a main focus of this project and it was originally initiated by Yoke and Zoom as an exchange project between England and Japan. The project is a way of sharing opportunities with other artists, collecting work from artists to distribute as part of a movable/micro-project.
The Art Machine is currently sited at MOVEMENT, Platform 2, Worcester Foregate Street Railway Station, UK.
Brief History of the project
In June 2003, Yoke and Zoom sent an email asking artists working outside Japan to submit small multiples to be distributed during a residency in Tokyo. Artwork was donated by artists from across The UK, Europe and USA. Then taken to Tokyo in our hand luggage to be vended in The (Tokyo) Art Machine, a re-appropriated Sagami condom vending machine, first shown at Rice+,  Mukojima artist-residency, Tokyo.
From October 2003 The Art Machine travelled to Nadiff a small bookshop and exhibition space in Omotesando. Tokyo.  In Japan the multiples were available to buy at 600yen (about two pounds fifty) each. Work distributed included stamps by Piermario Ciani (Italy), temporary viral tattoos by Anna Dimitriu (U.K) cross stitch by Endfile (U.K.) drawings made when first woken in the morning by Mia Farrell (U.S.A) portraits by July Harvey (U.S.A.) re packaged confirmation wafers by George Heslop (U.K.) balsa wood deconstructions of comic strip aeroplanes by Andrea Jesperson (U.K.) photographs taken during a trip to Tokyo by Scotia Luhrs (U.K.) illustrations by Oliver Meade (U.K.) Anubis inspired work on origami paper by Breeyn McCarney (U.K.)small drawings onto film strip by Cristina Misuraca (U.K.) herbal teabags made by Sladjin Nedelijkovic (Swiss) illustrations by Irene Nolan (U.K.) ink drawings by Claudio Parentela (Italy) small canvases by Patrick Pending (U.K.) small paper bags by Lucille Power (U.K.) stickers by FAD (U.K.) small packages by Emily Speed (U.K.) lucky clover confetti by Kawaii Tron (U.K. )stitched portraits of the artist Beck by Heather Tweed (U.K) pen on canvas multiples made in Japan and Four Leaf Clover Clones by Yoke and Zoom (U.K) reaapropriated Japanese cloth by Jane Ward (U.K.) cluster confetti by UHC Collective (U.K.) island eye patches by Alex Hanson (U.K.) pencil drawings by Roberto Scala (Italy) butterfly swarms by Zoe Darling (U.K.) Purestar Product badges by Sarah Doyle (U.K) photographs of performances by Gaynor Sweeny (U.K) photo match  by Yuki Konsyo (Italy) and prints of suburban superheros by Tony Knox (U.K.)
Upon returning to the UK, Yoke and Zoom were donated an old machine by Durex, From 2004-6, the U.K art machine, piggy backed its way into various exhibitions, hosting work collected in Tokyo by Japanese artists including : china plaques stamped with slogans by Masayuki Nakamura (Japan) numbered metal plaques by Satoshi Nakata (Japan) embossed drawings by Takeshi Shiokawa (Japan) small drawings mounted onto balsa wood by Mizue Ogiso (Japan) Resin lanterns from a larger installation by Nobuyoshi Arai (Japan) figure by Hiroaki Sei (Japan) photographs of pregnant men by Hiroko Okada (Japan) photo magnets of physically educated performances by Jun Ozaki (Japan) drawings inside copper frames by Toshiki Takayasu (Japan)  resin pendants by Masat Tajina (Japan) prints by keiko Miyata (Japan) folded paper figures on tatami mats by Naotaka Monma (Japan) Mountain or Beef by Sasaki Keisi (Japan) paintings on cardboard by Yanagisawa Akiko (Japan) ink drawings on the theme of love and peace by Makiko Horiuchi (Japan) drawings by Mina Sueyoshi (Japan) small fans with stickers to cutomise by Mr Inoue (Japan) photographs of families and multiples to view through a magnifying glass by Jiro Tanakawa (Japan) reaapropriated photographs of the homeless in Ueno Park, Tokyo made in Japan by Kawaii Tron and Manga style illustrations by Gen Kurihar (Japan).
Since 2010 the Art Machine has been sited at MOVEMENT, occasionally informally accepting submissions from artists, this is the first formal Art Machine open call since 2003.