Duncan Mckellar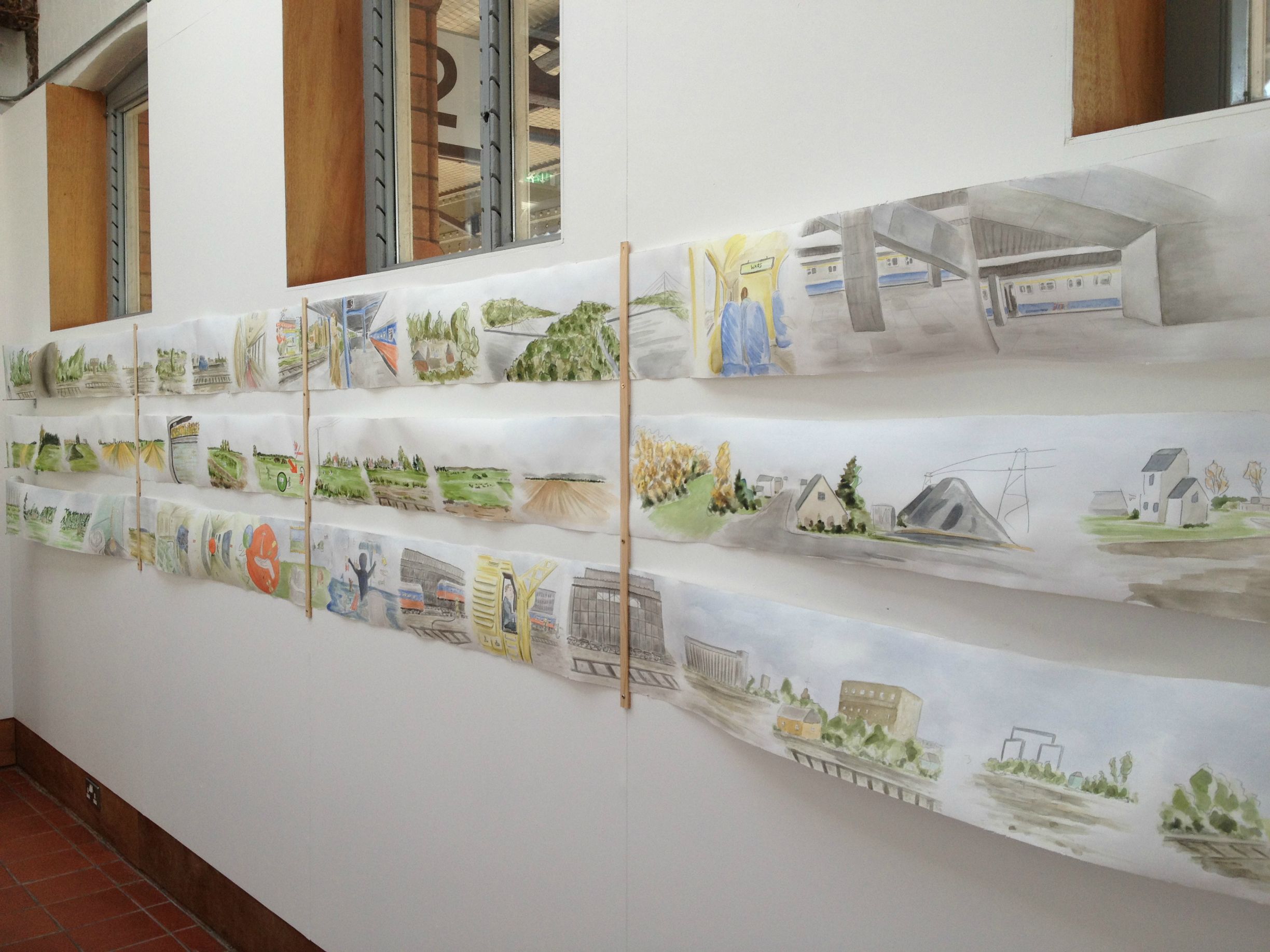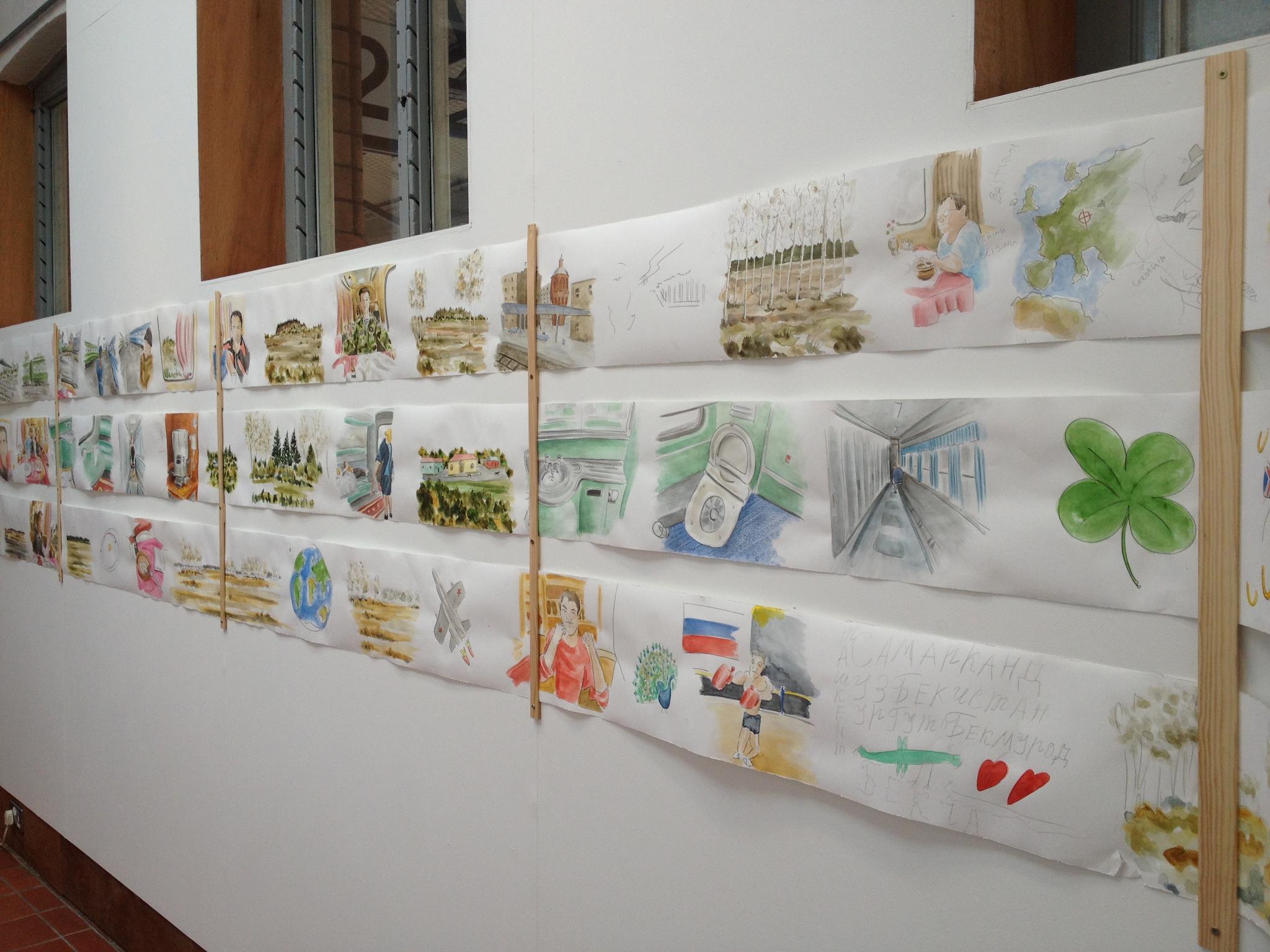 In 2008, Artist Duncan McKellar, documented a journey by rail from London to Beijing.  Using just a handmade Pantoscope, rolls of paper and humble pencils he produced a 540-metre work that was to later become a watercolour painting upon his return to the UK. The journey lasted three and a half weeks taking the artist through France, Belgium, Germany, Belarus, Russia, Mongolia and into China. Throughout the journey, a continuous drawing was produced on multiple scrolls of paper each measuring 10 meters long using a portable panoramic drawing device.
The project arose after the artist became aware of the constant stimulation of train travel, which enables particularly lucid thought processes leading to instinctive drawings.
MOVEMENT is proud to be showing the entire work which will be rotated so as to allow visitors to experience a different leg of the journey each time they visit.