15th- 19th July 2019.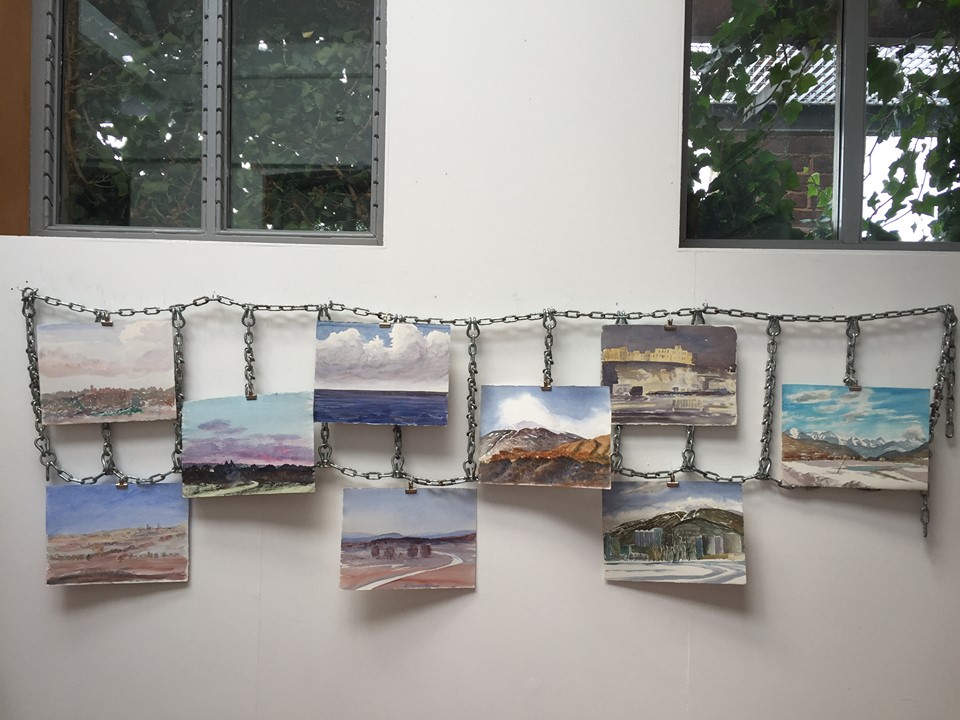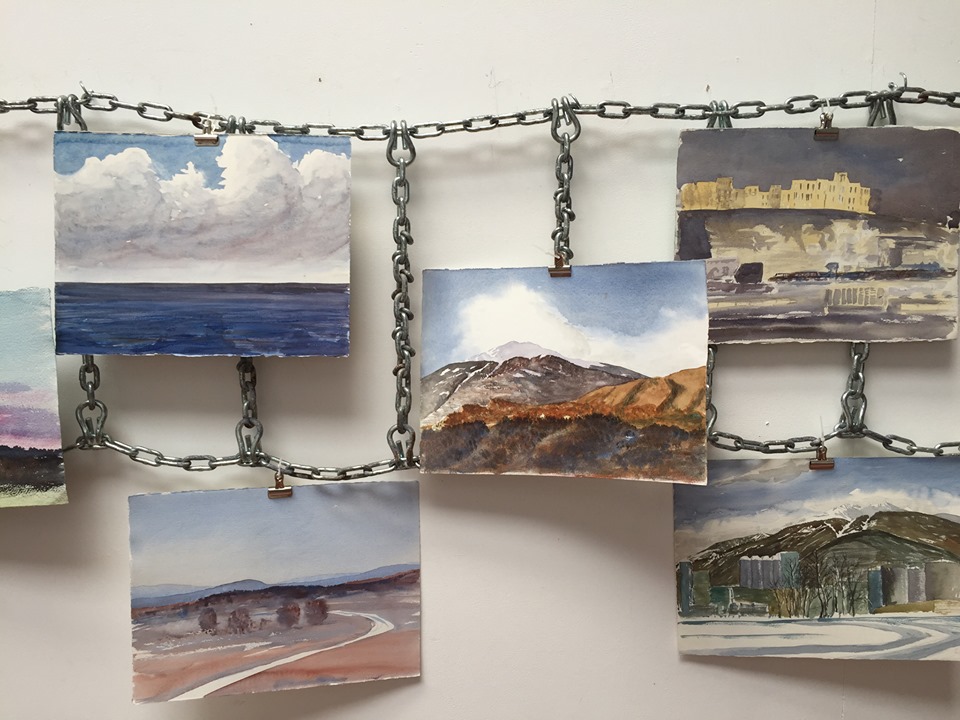 MOVEMENT​ ​is delighted to present ​DOWN THE ROAD : ​a selection of watercolour paintings by (my Dad) Len Coulson, a retired continental trucker. From whom I learnt that landscape painting can be a tool to record points along a journey and that the process of painting on the move allows an artist to immerse into public space.
The paintings were made in the early 1990's and this is their first public reception, landscapes hurriedly painted in the finest pigment watercolours from his cab of his truck, sometimes in semi-darkness, at night from memory. Industrial places spied, bearing the heavy mark of post – industrialisation on the landscape. When Dad got home from hauling around the roads of Europe and Russia he used to show his paintings to me, I was the critique. Sometimes he'd paint over them, replacing them with other landscapes. Layering the experience onto the thick watercolour parchment.
Unearthing these piles of landscapes, I chose 80 out of around 500 paintings and Dad talked me through some of the landscapes (various countries Russia, Italy, Germany, France etc) explaining that they were usually from memory during a 45 minute break whilst getting clearance to drive the truck into the ferry. Through the exhibition, MOVEMENT hopes to offer an insight into another mode of travel and how it relates to workplace in the pan-European context
MOVEMENT gallery is a departure, a change, a stopover, or an arrival – it's a point along a journey and a geographically democratic site for the production and presentation of contemporary art. Due to our location on a rail transport system we aim to conceptually take the passenger on many different journeys through time and space, commissioning work by international contemporary artists to be shown at the station. Alongside its physical base, MOVEMENT also commissions offsite projects, utilising trains and the rail network as a site for networking art practice across the UK, into Europe and beyond.
MOVEMENT is a not for profit company limited by guarantee, co- founded and run by Nina Coulson from artist-led family Yoke and Zoom. It is a micro-gallery, located in what was once a redundant gentleman's toilet that fronts directly onto Platform 2 of Worcester Foregate Street Railway Station. To find us from street level, go up the stairs to platform 2, turn left onto the platform and MOVEMENT is the last door on the left. Opening hours: 9.30 Am -2.30 Pm daily.